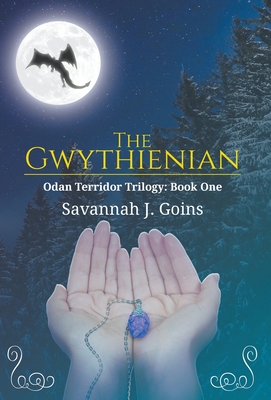 The Gwythienian
Odan Terridor Trilogy: Book One
Hardcover

* Individual store prices may vary.
Other Editions of This Title:
Paperback (11/3/2017)
Description
Enzi Montgomery is done with everything. But everything's not done with her. Not even close.
You'd think that being a teen girl in Tennessee wouldn't be that hard, but between the bullies and her awful afterschool job, Enzi would rather be just about anywhere else. When Enzi discovers a devastating secret her mom has kept from her all these years, it's the last straw. As if that wasn't enough, she then gets kidnapped by a dragon because, why not?
Whisked away into another world full of magical creatures and nefarious plots, Enzi soon realizes high school wasn't actually that bad. But it's too late to turn back now. Faced with possible answers to her father's mysterious disappearance years ago, Enzi decides that knowledge is worth the risk to her life.
Can Enzi learn enough about herself in time to save her family and a world in danger?
If you like talking dragons, slow-burn romance, and female characters who end up a lot stronger than they started, you'll love Savannah Goins's YA portal fantasy, The Gwythienian.
Mason Mill Publishing House, 9780998645537, 354pp.
Publication Date: November 3, 2017