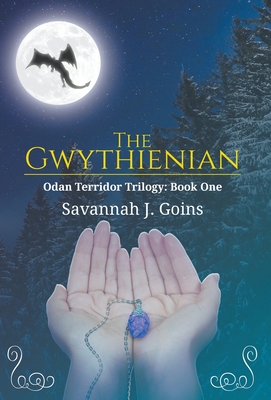 The Gwythienian
Odan Terridor Trilogy: Book One
Hardcover

* Individual store prices may vary.
Other Editions of This Title:
Paperback (11/3/2017)
Description
Seventeen-year-old Enzi Montgomery had worn the stone around her neck for years. It was set in a cheap metal fitting, nothing fancy.
But it made her wonder if she was crazy.
Sometimes, when she had it on, she could disappear. She couldn't make it happen. It just worked on its own. But always at convenient times, like when she'd needed to hide again from Caleb.
Maybe she'd only been imagining it; insomnia could do that to you. The nightmares had never left since that day seven years ago and she'd never really learned to cope with them.
But what if she wasn't crazy?
When she finds out that someone else has been searching for the stone--someone from another world--she must decide what to do with it.
Should she get rid of it? Or find out what other secrets it holds?
Mason Mill Publishing House, 9780998645537, 354pp.
Publication Date: November 3, 2017