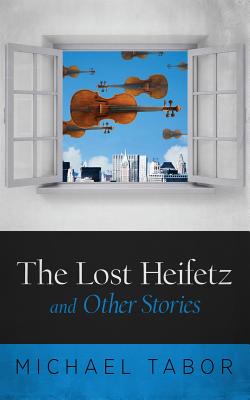 The Lost Heifetz and Other Stories (Paperback)
S&s Bookends LLC, 9780998677804, 348pp.
Publication Date: February 16, 2018
Other Editions of This Title:
Hardcover (11/9/2017)
* Individual store prices may vary.
Description
A musician has a life-changing encounter in a New York record store with a mysterious old man who may have known a brilliant violinist who was presumed to have died in World War II...
The Picture of Dorian Gray is revealed to be a pure fiction by one of the characters from the novel who explains what really happened to the infamous portrait and its subject...
An aspiring writer receives a surreal and mind-bending lesson in creative writing from a pawnbroker who deals in narrative voices...
The well-ordered life of a widower in a peaceful English village is disturbed by the arrival of a wealthy new resident who needs to be taught a lesson in respect...
An art dealer and an artist meet on vacation and embark on an intense affair that is tested by their redacted lives...
These and other stories and satires, set in the US and Britain, explore the lives, relationships, and search for fulfillment of men and women from many walks of life.