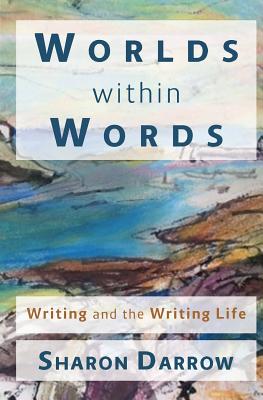 Worlds within Words
Writing and the Writing Life
Paperback

* Individual store prices may vary.
Description
In Worlds within Words: Writing and the Writing Life, Sharon Darrow shows that a writer, through the process of discovery and revision, not only revises the work, but the self as well, and that through this creative process grows as a human being and becomes more capable of writing what must be written. She brings the knowledge and wisdom her years of experience writing for children, young adults, and adults has given her to this compilation of essays taken from a selection of lectures she presented during her twenty-year teaching career in the MFA in Writing for Children and Young Adults program of Vermont College of Fine Arts. Some topics covered are:
The Writing Life
--Source of voice in place and memory
--Living in "Negative Capability"
The Craft and the Art
--Choosing point of view
--Getting to the emotional core of character
--Melding the character's emotional journey with the action of the plot
--Strategies in sentence-making
--Some ideas about poetry--lineation, word choice/placement, and white space
The Teaching Writer
--The process approach to writing
--Can stories save lives and change the world?
Imagination, Revision, and Self-Making
--Goals, themes, and purpose
--Developing a personal Writer's Statement
--Discovery through revision
--How revision changes the writer
Going Forward
--"Risks to be Taken, Dreams to be Dreamed"
Sharon Darrow, 9780998687803, 296pp.
Publication Date: January 1, 2018