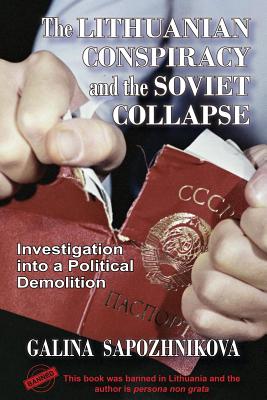 The Lithuanian Conspiracy and the Soviet Collapse (Paperback)
Investigation Into a Political Demolition
Clarity Press, 9780998694719, 350pp.
Publication Date: March 1, 2018
* Individual store prices may vary.
Description
Through interviews with leading participants on both sides, prominent Russian journalist Galina Sapozhnikova captures the political and human dimensions of betrayal and disillusionment that led to the collapse of the 20th century's greatest experiment in social engineering, and what happened to the men and women who struggled to destroy or save it. Termed "color" revolutions by the worldwide media as most were designated colors, these various;movements developed in several societies in the former Soviet Union and the Baltic states during the early 2000s. In reality, they were US intelligence operations which covertly instigated, supported and infiltrated protest movements with a view to triggering regime change under the banner of a pro-democracy uprising . The objective was to manipulate elections, initiate violence, foment social unrest and use the resulting protest movement to topple an existing government in order goal to install a compliant pro-US government. How has all that worked out in Lithuania? What happened to the pro-democracy forces and to those they defeated in the aftermath? Was Eugene Sharp behind the scenes of this grand show of historic transformation? What happened to the Lithuanians, who remained true to their pledges and didn't agree to their homeland's dissolution? How did the political shape-shifters act; the former Komsomol and Communist Party executives, who took high posts in the new "democratic" governments?This book not only exposes the process, but sheds light on how these events play out, post regime-change. It is key to grasping the template that today underlies similar events in Libya, Syria, Ukraine and likely elsewhere, going forward. The Lithuanian revolution may be the greatest among them as the Soviet collapse it triggered changed the course of world history. To date, this book has been published in Lithuanian, Russian and Italian.
or
Not Currently Available for Direct Purchase