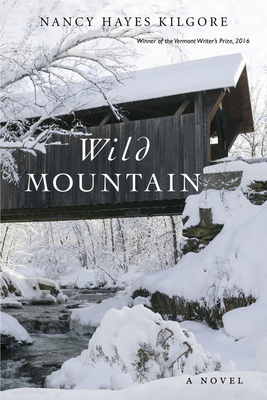 Wild Mountain
Paperback

* Individual store prices may vary.
Description
Vermonter Mona Duval loves the covered bridge beside her store. She loves local history and the rugged, rural nature of her home state. But when an ice storm collapses the bridge, she is bereft. Frank MacFarland, a seasonal resident who is beguiled by Mona, lends his political expertise to help rebuild the bridge. But they meet with powerful opposition. Tensions arise in the town, compounded by resistance to the soon-to-be-voted on Freedom to Marry bill. And then, unexpectedly, Mona's abusive ex-husband arrives. Wild Mountain is a page-turning, beautifully written novel about the love between Frank and Mona, the love of place, freedom to marry, and freedom from the past, by a writer whose prose has been compared to Alice Munro's.
Praise For Wild Mountain…
"Nancy Kilgore skillfully peels away the layers of what might otherwise be a quaint town inVermont. She has keen insight into human strength and frailty and unleashes a cauldron of history, magic, secrets, petty politics flavored with the Freedomto Marry bill, and love. A fine book by a talented writer." — Jacqueline Sheehan, NYTimes bestselling author of A Tiger in the House 

"I loved everything about this book. The interesting characters and how they relate to each other; and the importance of not only those individuals, but the importance of place." — Leanne Milliman, librarian, Netgalley.com

"This warm-hearted and compulsively readable love story is the perfect accompaniment for a summer afternoon or a cozy winter night beside the woodstove. With its wry good humor, deftly-painted characters, and vivid rural settings, Wild Mountain captures the essence of life in small-town Vermont." — Tim Weed, author of A Field Guide to Murder & Fly Fishing

"The places and characters are so vivid and real, I felt like I was there with them. I wanted to wrap the story around myself like a coat."  —Kim Church, author of Byrd

"Kilgore weaves a tight tale about the complications of a community at odds….Wild Mountain is a quiet, beautiful novel full of sensuous descriptions of rural Vermont and the lives of those who reside there….The book's central problem—our inability to communicate and understand—is what makes this book's central message so relevant today." — Lambda Literary.org

"This book is at its heart, all about love….Ms. Kilgore has a very poetic way of writing that turns words into vignettes that played as little movies in my head as I read the story. I almost shivered as the ice broke on the river, I felt the breeze blow across the fields and the spring sun warmed my face. I, unlike the author do not have a magical way with words but trust me when I say you will be rewarded by reading this book." — Broken Teepee
Green Writers Press, 9780998701233, 334pp.
Publication Date: October 1, 2017
About the Author
Nancy Hayes Kilgore, a writer and psychotherapist, is the winner of the Vermont Writers Prize 2016. Her writing has been nominated for a Pushcart Prize and her first novel, Sea Level, was a Book of the Year from Foreword Reviews. Formerly a parish pastor, Nancy leads workshops on writing and spirituality for clergy, therapists, and writers throughout the U.S. She lives in Vermont with her husband, a painter.
or
Not Currently Available for Direct Purchase