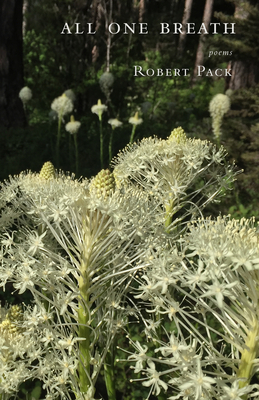 All One Breath
Paperback

* Individual store prices may vary.
Description
GWP is honored to publish a new collection of poems from Robert Pack, entitled All One Breath, whose underlying theme is humankind's kinship with the other inhabitants of the Earth. The poems address the grim vision of how our irresponsible actions have endangered this fragile home planet; however, they also celebrate with their sheer exuberance and lyricism how the imagination can still save us with humor, insight, and tender regard for what endures. This distinguished poet has never been more compelling, more comfortably authoritative in his poetic line, more precise as an observer, or indeed more wise.
Green Writers Press, 9780998701295, 162pp.
Publication Date: March 26, 2019
About the Author
Robert Pack (born May 19, 1929, in New York City) is an American poet and critic, and Distinguished Senior Professor in the Davidson Honors College at the University of Montana - Missoula. For thirty-four years he taught at Middlebury College and from 1973 to 1995 served as director of the Bread Loaf Writers' Conference. He is the author of twenty-two books of poetry and criticism.