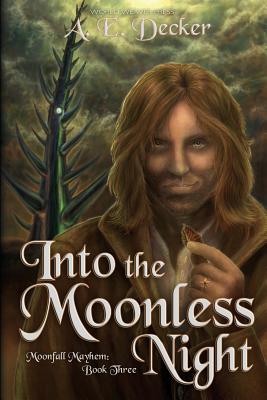 Into the Moonless Night
Paperback

* Individual store prices may vary.
Description
Catch Starthorne has spent a lifetime running from the prophecy that names him as the one who will save the shifter race, but now that he has returned to his home in Clawcrags, he may have to face his destiny. Determined to slip through fate's fingers, Catch sows confusion, making friends from foes, mixing up the occasional sleeping death potion, and matching wits with an overbearing lion-shifter, who appears to have plans of his own.
While Catch schemes, Ascot works to retrieve him with the help of a witch and a pair of madcap shifter rebels. But every attempt to reach him earns her fresh enemies and embroils her ever deeper in the conspiracies surrounding the prophecy. After five hundred years of repressed tension and social strife, the Clawcrags are ready to explode-and it sometimes seems someone's working hard to see that they do.
World Weaver Press, 9780998702254, 358pp.
Publication Date: March 13, 2018
About the Author
A. E. Decker hails from Pennsylvania. A former doll-maker and ESL tutor, she earned a master's degree in history, where she developed a love of turning old stories upside-down to see what fell out of them. This led in turn to the writing of her fantasy novel, The Falling of the Moon. A graduate of Odyssey 2011, her short fiction has appeared in such venues as Beneath Ceaseless Skies, Fireside Magazine, and elsewhere. Like all writers, she is owned by three cats. Come visit her, her cats, and her fur Daleks at wordsmeetworld.com.