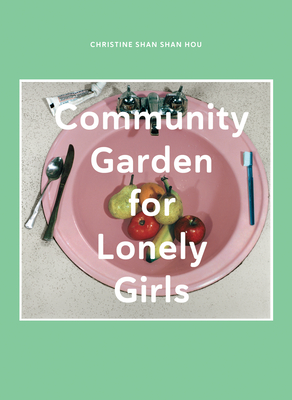 Community Garden for Lonely Girls (Paperback)
Gramma Poetry, 9780998736204, 128pp.
Publication Date: March 1, 2017
* Individual store prices may vary.
Description
Poetry. Christine Shan Shan Hou's newest collection of poems, COMMUNITY GARDEN FOR LONELY GIRLS depicts a journey that traverses imagined histories and various states of consciousness. In Hou's poems, "the now moves with such glacial intensity"--folkloric myth and cultural detail are weaved together in animated modulation. These poems assert that desire for the unknown is pertinent to understanding one's identity and survival: "I know I could die, but if / I could be anything // I would be an aquarium full of / colorful fish and deep // breathing, / You know // like nude and / without age." Like a feminist spiritual quest or the act of a messenger delivering consequential information to a participant community, Hou's poems shape shift while simultaneously evoking its changeability: "I open my legs and a saint comes out / like a tiny blessing." Here, the subtle, gross, and causal body get in alignment despite the complexities and controversies of living a life. "Enough dilly-dallying. The love is coming.