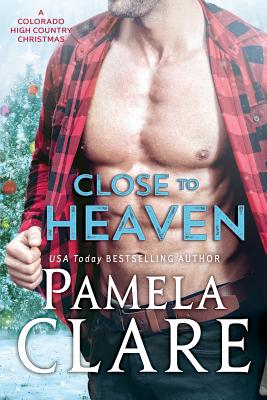 Close to Heaven (Paperback)
A Colorado High Country Christmas
Pamela Clare, 9780998749143, 208pp.
Publication Date: October 28, 2017
* Individual store prices may vary.
Description
She has nothing...
Rain Minear has fantasized about finding herself in Joe Moffat's arms for years. It's just her luck that the night it finally happens, he's carrying her into the emergency room. It's Joe who steps up to help her when a tragedy brings her life crashing down. He gives her a place to stay, helps her get back on her feet, and even tries to save her Christmas, though he's never cared for the holiday. But he's far too ethical to sleep with a member of his staff, holding her at arms length despite the long-simmering attraction between them.
He has everything...
Haunted by ghosts of the past, Joe Moffat moved to Scarlet Springs to repay a debt. He's struggled for years to keep his hands off Rain. She's the general manager of his brewpub, and he is not that kind of boss. But, oh, she turns him on. More than that, she has the biggest heart of any woman he's ever known. He'd do anything to see her smile again, even put up a Christmas tree and listen to carols.
The most important Christmas of their lives...
When a Rocky Mountain blizzard leaves them snowbound and alone together for days, they can no longer ignore their feelings for one another. As their passion turns to something deeper, it becomes clear to them both that this will be a Christmas that changes their lives forever.
About the Author
USA Today best-selling author Pamela Clare began her writing career as a columnist and investigative reporter and eventually became the first woman editor-in-chief of two different newspapers. Along the way, she and her team won numerous state and national honors, including the National Journalism Award for Public Service. In 2011, Clare was awarded the Keeper of the Flame Lifetime Achievement Award for her body of work. A single mother with two sons, she writes historical and contemporary romance and romantic suspense at the foot of the beautiful Rocky Mountains. Visit her website at www.pamelaclare.com.