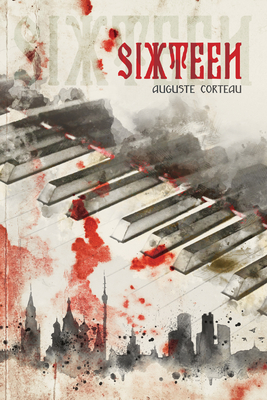 Sixteen (Paperback)
Etruscan Press, 9780998750842, 324pp.
Publication Date: February 12, 2019
* Individual store prices may vary.
Description
A few hours after the death of Stalin is announced on the radio, spreading panic and bereavement throughout the Soviet Union, Pyotr Rabinovich - Russia's most cherished composer, a famously reclusive man and lifelong Party pet - is found dead on a park bench in the heart of wintry Moscow, the victim of an apparent suicide. At the same time, a recording of his swansong symphony, Sixteen, has been smuggled in an unknown number of copies across several Eastern-bloc borders and is broadcasted nonstop by illegally-operating stations, causing a bizarre, and possibly ruinous, outbreak: the en masse defection of its audience, a rapidly-growing crowd of people who, moments after listening to Rabinovich's parting musical conundrum, drop everything and abandon their homes and homelands in a state of blind frenzy. As the mystery of this widespread wave of civil disobedience threatens to destabilize the orphaned USSR, Alexei Samoilenko, Rabinovich's disciple, prot g , and closest friend, is ordered by the Party to investigate the inexplicable phenomenon, along with what truly lies in the heart of Sixteen - an answer to the riddle of the music's potentially destructive power. Thus begins a quest that will set Alexei on a journey across the continents, in order to trace Rabinovich's steps while he worked, in utter secrecy, on his final work - an adventure which in turn will uncover a deeper mystery that dates from the composer's little-known youth and the bloody days of the Revolution. A playful tale of alternative history, a frantically-paced whodunit and a harrowing fable on the riddle that is music, Sixteen is a story for all the people who would give up their lives for what they hold dear in a heartbeat - an epic lovesong of a book.