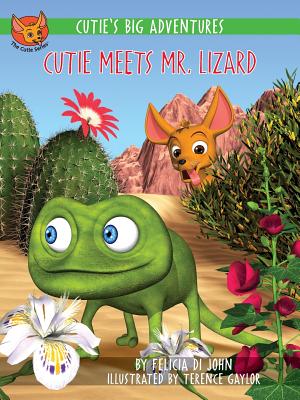 Cutie Meets Mr. Lizard (Cutie's Big Adventures) (Paperback)
Cutie Series Co., 9780998756806, 34pp.
Publication Date: May 25, 2017
* Individual store prices may vary.
Description
Cutie's Big Adventures, Cutie Meets Mr. lizard is a Cutie Book Series for children, written by Felicia Di John and illustrated by Terence Gaylor.
We meet the adorable rescue dog Cutie, a sweet, curious, adventurous chihuahua who lives in a house in the desert. She is a little dog who thinks she is big. Cutie is never happy when her mom leaves her for school because that means she will be home all alone. So today, Cutie decides to go outdoors by herself to play. She explores the desert around her, makes a new friend, and finds that some animals eat strange things. She is having so much fun that she almost forgets to get back home before her mom arrives.