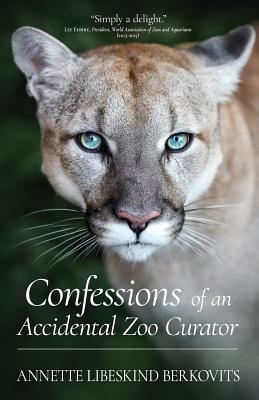 Confessions of an Accidental Zoo Curator
Paperback

* Individual store prices may vary.
Description

From cougars, orangutans, supersize snakes, fugitive pigs, and a shocked New York City cabbie, Confessions is fascinating, and often hilarious. Berkovits masterfully regales readers with stories that give the inside scoop on what went on behind the scenes at one of the world's most famous zoos with facts that read like fiction Her tales will surprise and enlighten. A must read for all animal lovers and those interested in the future of wildlife. "...a remarkable story, fascinating and unique...with a deft blend of personal insight and eloquent story-telling, Berkovits takes us from a remote village in Kyrgyzstan to the Bronx Zoo... from neophyte to international leader in her field."
-William Conway, former President of the Wildlife Conservation Society and Director of the Bronx Zoo "...a story that goes far beyond its title. Berkovits goes from a difficult childhood devoid of any real animal connections, to become one of the world's foremost leaders in wildlife conservation education... fascinating and inspiring."
- Alan Rabinowitz PhD, Zoologist, Author, CEO Panthera
Tenth Planet Press, 9780998757803, 338pp.
Publication Date: March 14, 2017
About the Author
Annette Libeskind Berkovits was born in Kyrgyzstan and grew up in postwar Poland before coming to America at age sixteen. In her three-decade career with the Wildlife Conservation Society in New York, she spearheaded the institution's nationwide and worldwide science education programs. Annette's works have appeared in Silk Road Review: a Literary Crossroads; Persimmon Tree and other publications. Her memoir, In the Unlikeliest of Places received critical acclaim.