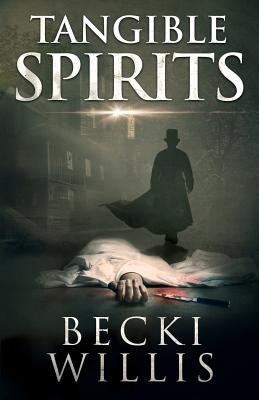 Tangible Spirits
Paperback

* Individual store prices may vary.
Description
A spine-tingling tale set in the real-life ghost town of Jerome, Arizona. In the infamous mountain town of Jerome, a once-friendly ghost named Mac has reportedly embarked on a petty crime spree, and Gera Stapleton is assigned the story. She knows it's a fluff piece at best, until a local is murdered and the townspeople blame Mac. Determined to uncover the truth, Gera sets out to write a cover-worthy piece. The more she digs, the more dangerous this assignment becomes. Someone wants to keep her from the truth, but why? In a town filled with curiosities, she encounters a lonely old woman, an ornery sheriff, a sexy hotel owner, and a story she never expects. It's the story of a lifetime, but it just might be her last, when the killer targets her as the next victim Smart dialogue, plenty of action, and a touch of the supernatural make this a must-read. You'll find yourself wondering -- Is it possible?Are there truly such things as tangible spirits, after all? From readers like you: "A delicious read. It has ghostly whispers, a brave leading character, bad guys, fun, danger and love. " ... "Loved this book " ... "What an interesting, captivating cast of characters " ... "The setting and the ghost legends all added to the atmosphere. The story was good and so were the characters." ... "This book has an interesting combination of real landmarks, real ghost legends, and fiction." ... "What a great story
Clear Creek Publishers, 9780998790206, 316pp.
Publication Date: May 13, 2017