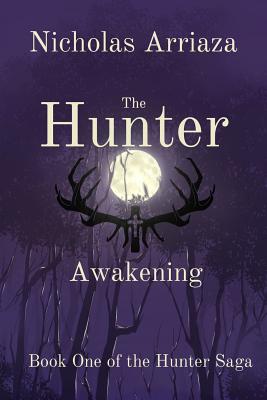 The Hunter (Paperback)
Awakening
Rio Dulce Books, 9780998793306, 332pp.
Publication Date: March 14, 2017
Description
The Hunter: Awakening, is the first of a series of novels that will explore the nature of good and evil and the question of redemption: Is it available to those who have perpetrated great evil? Not long after the theft of a leather-bound book from a hidden hillside tomb in LA, a young hiker inadvertently awakens something fearsome that has been laid to rest some two hundred years ago. Soon after an emaciated, amnesiac man falls from a cliffside trail into the backyard of young, pregnant, neurosurgeon Melisa Castro. The young doctor feels compelled to help the "John Doe" regain his memory. Meanwhile a vampire who no longer has a hunger for blood comes seeking to rectify the awakening only to find himself in the middle of a power struggle within the family Melisa's fiance Chris leads. Chris has yet to tell Melisa of his true nature and the fact, she is carrying a werewolf's baby.
About the Author
Nicholas Arriaza has worked as a pizza maker, an electrician, a carpenter, a luxury home electronics salesman, and an owner operator of a successful luxury custom home theater design company. He is now a stay at home dad and fantasy writer. He lives with his wife, their infant son, and Pit-Bull Basil in Los Angeles, CA. THE HUNTER: AWAKENING is his first published novel. He is currently working on the second novel of the saga.
Praise For The Hunter: Awakening…
"The Hunter is an excellent thriller that is not your run-of-the-mill werewolf-vampire tale.The humanity that lies even within one considered a monster is soul-deep. The plot twists and turns are well paced and written. It's a new twist on an older monster genre." -Manhattan Book Review

"This is everything a good supernatural thriller should be: It's fast, fun, and has undeniable thematic depth. Two (hairy and clawed) thumbs up."
- Blueink Review

"An enticing tale and an effective introduction to an expansive fictional world." -Kirkus Reviews

"Overall I found "The Hunter: Awakening" to be an engaging book that I highly recommend to fans of horror, vampires, werewolves and fantasy. Well-written and suspenseful, the unexpected plot twists and dramatic ending set the pace for a successful series. I look forward to the next installment in 'The Hunter Saga' by Nicholas Arriaza." -Susan Violante for Reader Views
Advertisement