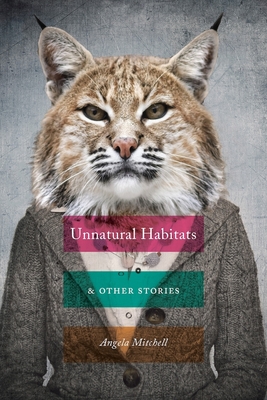 Unnatural Habitats & Other Stories
Paperback

* Individual store prices may vary.
Description
Fiction. Short Stories. This collection of seven connected stories set in the Ozarks explores the relationships between people and place and the changing culture of rural America. From a newly divorced woman employed by a front for illegal drugs, to a man who seeks revenge when the farm he loves is invaded by meth producers, to a shady Arkansas businessman wrestling with his own wildness (and that of his teen son) as he attempts to return a domesticated bobcat to its native habitat, the characters in UNNATURAL HABITATS AND OTHER STORIES explore the conflict between what is instinct and what is learned, as well as what it means to belong to a place and to a people. Set in the rural landscape of the Ozarks of Arkansas and Missouri, the stories turn on a growing crime culture in a place that had previously felt untouched by the world outside, forcing characters who live there to reevaluate their sense of right and wrong. Don't start any of the stories in UNNATURAL HABITATS if you're in a hurry, because once you've read that first sentence, you will be hooked and unable to do anything else until you get to the end. This is an exciting debut by a young writer with loads of talent and plenty of heart. Highly recommended.--Steve Yarbrough.
Wtaw Press, 9780998801469, 190pp.
Publication Date: October 10, 2018