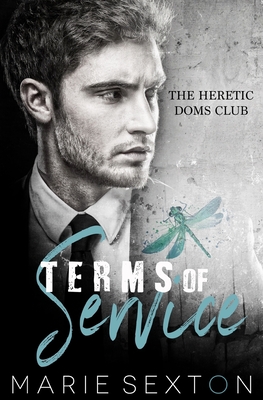 Terms of Service (Paperback)
Marie Sexton, 9780998850184, 398pp.
Publication Date: June 25, 2018
* Individual store prices may vary.
Description
Dr. River McKay moved to Denver with his husband, Terrence, hoping to give their failing marriage a new start. A year later, Terrence is gone and River's left brokenhearted. Now, he's decided it's time to get back in the game. A chance encounter at the hospital introduces him to Phil, a strong-willed pharmacist who isn't impressed by River's degree.
Phil can't deny his attraction to River, but dating is out of the question. Phil only does one kind of relationship - domestic servitude, where he gives the orders and his partner obeys. To his surprise, River agrees - not because he likes the idea, but because anything's better than being alone.
They know the arrangement won't last. Phil's set in his ways and incapable of showing affection outside the bedroom. River's unused to obedience and still in love with his ex. But their time together will change them, making them question everything they thought they knew about control, respect, and love. When the unexpected threatens to tear them apart, they'll be forced to choose between the comforts of the past and a future they can only find together.
About the Author
Marie Sexton's first novel, Promises, was published in January 2010. Since then, she's published nearly thirty novels, novellas, and short stories, all featuring men who fall in love with other men. Her works include contemporary romance, science fiction, fantasy, historicals, and a few odd genre mash-ups. Marie is the recipient of multiple Rainbow Awards, as well as the CRW Award of Excellence in 2012. Her books have been translated into six languages. Marie lives in Colorado. She's a fan of just about anything that involves muscular young men piling on top of each other. In particular, she loves the Denver Broncos and enjoys going to the games with her husband. Her imaginary friends often tag along. Marie has one daughter, two cats, and one dog, all of whom seem bent on destroying what remains of her sanity. She loves them anyway. Marie also writes dark dystopian fantasy under the name A.M. Sexton.