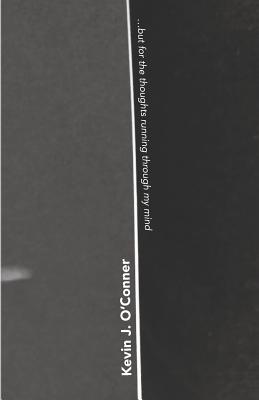 ...But for the Thoughts Running Through My Mind (Paperback)
Alarm Cat Press, 9780998878102, 128pp.
Publication Date: January 1, 2017
* Individual store prices may vary.
Description
The eighth collection of poems by Kevin J. O'Conner. The book is arranged in six sections:
Alphabet Poems I
Twenty-six poems, one per letter of the alphabet.
Scenarios and Observations
Observations--some fictional, others based on experience.
Shadorma
Poems written in the shadorma form.
Alphabet Poems II
Additional alphabet poems not part of the original series.
Grief
A handful of poems about loss.
In My Bubble
Poems about experiences and/or perceptions.
Tthe book contains a total of 94 poems, including 'The doors on the right will open', 'Bill Bixby tongue twister', 'Quest of the missing blue Peep', and ''Be safe out there.''