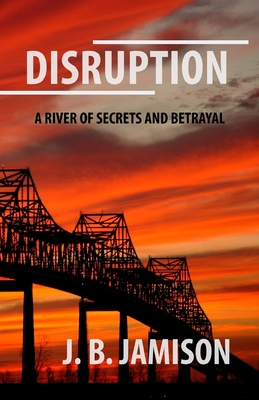 Disruption (Paperback)
A River of Secrets and Betrayal
Imagilearning, Inc., 9780998888521, 386pp.
Publication Date: June 8, 2017
* Individual store prices may vary.
Description
In the midnight darkness north of New Orleans, the towboat's routine trip up the Mississippi River becomes something far more deadly. Captain Charlie Graff is suddenly thrust into the middle of one of the most twisted domestic terrorist plots ever conceived. He has to use his skill as Captain to protect his crew, his boat, his river, and his country. But he is not alone. On land, already overwhelmed FBI agent Emily Graham finds herself thrust into the role of leading the pursuit of the terrorists. Her journey leads to dead ends and dead witnesses. She discovers her trust in her team-members is wrong, the terrorists are not who they say they are, and that the people who actually initiated the attack don't even exist. This tense, fast-paced thriller is a thousand mile journey with more twists and turns than the river that carries it. A story that begins and ends with betrayal. Betrayal that has but one goal: Disruption.
About the Author
J. B. Jamison is a life-long believer in the power of stories. First as a pastor, then educator, then creator of Centers for Innovation at multiple universities, and finally as the Director of a national Game and Simulation academic degree program, stories have played a central role in his work and have remained a passion throughout his life. A published author and a long-time gamer, he has consulted with major game development companies and developed a series of learning games for children. Most importantly, John is the proud grandpa of Benjamin William and Emily Grace, the future rulers of the real and virtual universes. Disruption is his first novel.