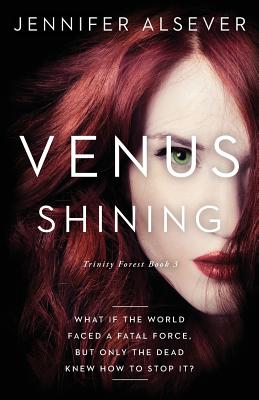 Venus Shining (Paperback)
Trinity Forest Book 3
Sawatch Press, 9780998947327, 374pp.
Publication Date: December 5, 2017
* Individual store prices may vary.
Description
TRIUMPHANT at last, Ember has fought her way back from the evil witch's curse and reclaimed her identity, her sense of self. Now she must stop Xintra from hurting the boy she loves, even as she uncovers the truth behind her mother's dark, twisted past.

REJOICING in her power over the human race, Xintra is closer than ever to achieving her father's dream--a dream she sacrificed her own life to realize. But when key members of her team defy her, she must scramble to enact her plan before obedience gives way to anarchy.

BREAKING free from the chains that once bound her to a life of wickedness, Zoe must face the past she once sought to escape in order to save the futures of those she doomed. Will she make amends with the dead in time to save the living?