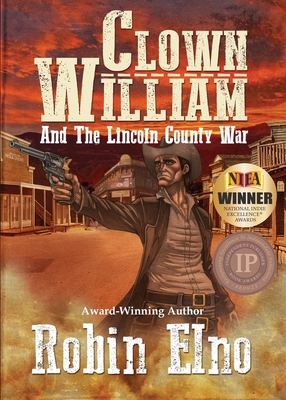 Clown William and the Lincoln County War (Paperback)
Ingramelliott, 9780999057339, 176pp.
Publication Date: October 1, 2018
* Individual store prices may vary.
Description
A reluctant 1870s gunslinger with Tourette's and a quick draw . . .
When William escorts the lady Emily over the mountains and into Lincoln, New Mexico, he finds her brother John in a battle for survival in the infamous Lincoln County War. The sheriff and his posse of hired killers, secure under the protection of the courts and the governor, have a stranglehold on the town. Eastern newspapers called Lincoln's main street "the most dangerous street in American." And that was before William arrived.
The first book in the Clown William Series is Winner of the Arizona Authors' Association Literary Award and Silver Winner in the Independent Publisher Book Awards ("IPPY" Awards). This is the second book in the series. Learn more at ingramelliott.com/clownwilliam.