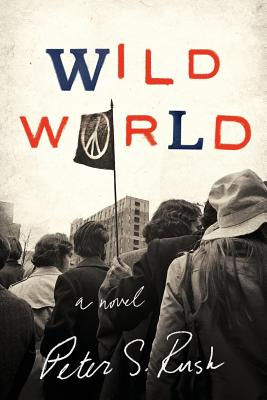 Wild World
Paperback

* Individual store prices may vary.
Other Editions of This Title:
Hardcover (9/15/2017)
Paperback (9/15/2018)
Description
Independent Press Award Winner 2018 for Debut Fiction
"A deftly crafted and inherently engaging read from cover to cover, Wild World is an extraordinary and impressively entertaining read from beginning to end ..." --Midwest Book Review
"(Wild World) is so very pertinent to our time that reading it brings into sharp focus those flaws in our present political condition: change is not only possible, but inevitable." --San Francisco Review of Books
"Wild World is a crime novel, a love story and a mystery all rolled into one... well written and keeps your attention." --Peace Corps Journal
"An intricate and captivating read throughout.... with the kind of narrative twists that prove wholly addictive...Wild World proves an extraordinarily powerful debut from Peter Rush." --Book Viral
Peter S. Rush brings the '70s to vivid life in his stunning and timely debut novel.
Set against the backdrop of the protest era of the early 1970s, Wild World is a gripping novel about one tenacious young man whose fervor for social justice holds unexpected consequences for his own life.
In the spring of 1970, Steve Logan, like thousands of other college students across America, takes to the streets to protest authority and the Vietnam War. Fueled by a strong sense of moral justice, he wants to make the world better--a belief his girlfriend Roxy, a medical student, passionately shares. Weeks before his graduation, Steve's life is upended when National Guard troops kill four students at Kent State University. Then, he meets a reform-minded cop who convinces Steve that to change the system, he has to get involved.
Eager to make a difference, Steve decides to give up law school and join the city's police department. While the rookie cop with an Ivy League degree knows that change is difficult, the reality of fighting the establishment soon overwhelms him. His education makes him an outsider, and his honesty makes him a threat to the corrupt cops who use the power of their badge to inflict brutality and extort. His college friends think he's a traitor to the cause and even Roxy, the woman he loves, has begun to pull away.
But Steve isn't going to give up. Devising a dangerous plan to radically shake up the system, he begins to collect the evidence to take the corrupt cops down . . . unless they take him out first.
Prior Manor Press, 9780999066515, 288pp.
Publication Date: September 15, 2017