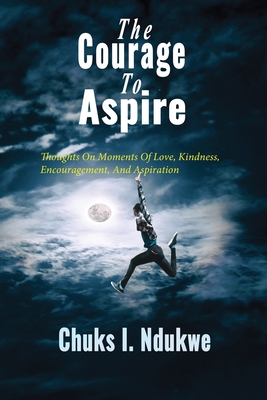 The Courage To Aspire
Thoughts On Moments Of Love, Kindness, Encouragement, And Aspiration
Paperback

* Individual store prices may vary.
Description
A twelve year old stands in front of his sixth grade classroom, beside a science demonstration table with electric switch in his hand. Nobody had ever seen electric light in his village before. With windows closed and the door shut, he turns the light on--enthralled by the flood of light that illuminated the classroom, he screams, "I want to become an electric engineer when I grow up." In this inspirational and captivating memoir, Chuks I. Ndukwe recounts vividly the moments and acts of love, kindness, and encouragement that put him on the path to success.
Diacomm (Dba) Ikebiebooks, 9780999070550, 208pp.
Publication Date: March 22, 2019