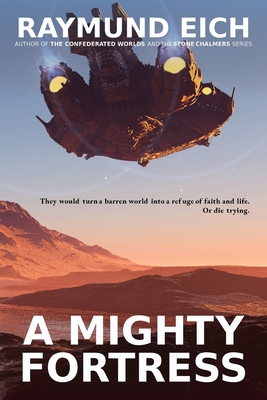 A Mighty Fortress
Paperback

* Individual store prices may vary.
Description
When Melanchthon arrived at the dim red star after a forty-year journey, Theodore awoke from suspended animation eager to implement the Lutheran Interstellar Terraforming Society's plan to transform a barren rocky world into New Augsburg, a refuge for faith and life.
A challenging plan: move an icy asteroid billions of miles, quickly convert the asteroid into new seas and a breathable atmosphere for the rocky world, then seed the surface with life. Yet Theodore felt confident in his team's ability to complete the mission.
A challenging plan, made more challenging by other members of his own expedition.
CV-2 Books, 9780999101681, 74pp.
Publication Date: April 18, 2019