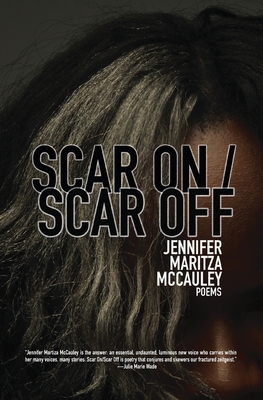 Scar on / Scar Off (Paperback)
Stalking Horse Press, 9780999115206, 84pp.
Publication Date: October 9, 2017
* Individual store prices may vary.
Description
Jennifer Maritza McCauley's 'Scar On/Scar Off' runs the borderlands of mestiza consciousness, by turns neon-lit and beating, defiant and clashing, searching and struggling, in fistfuls of recognition, in constant pursuit of intersections and dualities. Drawing on Audre Lorde, Gloria Anzaldua, Toni Morrison, Claudia Rankine, and the inspirations of her late friend Monica A. Hand, through polyglossia and hybrid text, McCauley evokes vividly the relationships between psyche and city, identity and language. In the rhythm and snap of these poems and fragmentary stories, we find echoes of Sarah Webster Fabio, Beyonce, flamenco, Nikki Giovanni, street slang, danger and hope. This is a profound collection, a rebel language.