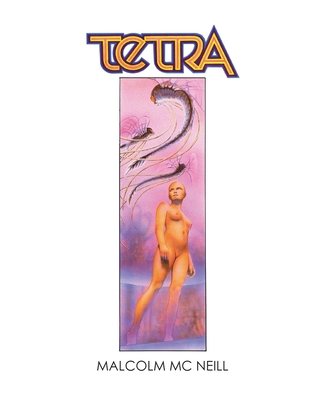 Tetra (Paperback)
A Graphic Novel
Stalking Horse Press, 9780999115220, 136pp.
Publication Date: July 2, 2018
* Individual store prices may vary.
Description
Collected for the first time, Malcolm Mc Neill's visionary 1970s graphic novel 'Tetra' - An auteur's science fiction with a new introduction and chronicle of methods, trials, and censorship. Featuring never-before-seen concept art, recollections of William S. Burroughs, Isaac Asimov, 'girlie' magazines, Stanley Kubrick, glue, Star Trek, aliens, and nakedness...
"Tetra was a late 70s proto-cyberpunk transreal skin-mag SF epic serialized graphic novel starring a naked woman with no hair and a penchant for running-dialog wisecracks. The art is lovely, and language play of the alien characters is worth the price of admission alone." - Rudy Rucker
"Star Wars, Stranger in a Strange Land, Dune were all about the messianic 'Chosen One' - the individual come to save the world. I just wanted a heroine who said f*ck all that." - Malcolm Mc Neill