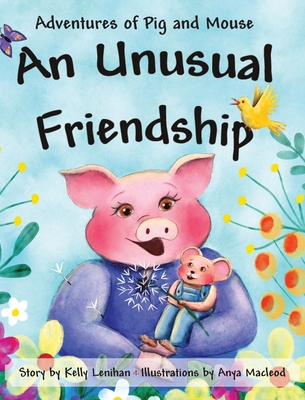 Adventures of Pig and Mouse
An Unusual Friendship
Hardcover

* Individual store prices may vary.
Description
Pig isn't like most pigs. She doesn't like to roll in the mud or get dirty. She likes to watch birds and butterflies. She likes to sing and make up stories. She's a daydreamer. Mouse is a vagabond, always moving to keep safe. When events bring them together, an unlikely friendship forms as they bond over their first adventure: treasure hunting
Pig and Mouse formed an unusual friendship, but maybe it's not unusal at all. If you've ever witnessed a connection between two species, say, a dog and a cat, or a cat and a bird, you already know animals are capable of feeling love and empathy just like we can.
Artisan Bookworks, 9780999120095, 42pp.
Publication Date: November 1, 2019