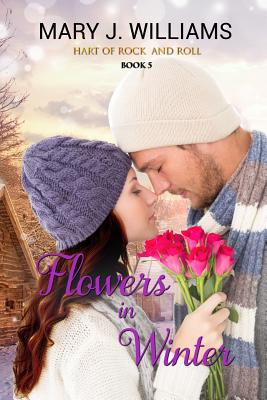 Flowers in Winter (Paperback)
Brook Publications, 9780999131428, 188pp.
Publication Date: November 19, 2017
* Individual store prices may vary.
Description
A HART OF ROCK AND ROLL HOLIDAY ROMANCETula Carson knows what her future holds. A good life. A secure life. Safe. Steady. Boring.She has no one to blame but herself. She chose the path she's on. But, she wants something more. Something different. Now. Before it's too late.Fleet Sherman is a Rock God. And he isn't afraid to enjoy the perks. Money. Fame. Beautiful women. As far as he's concerned, his life is perfect. Until he meets smart, funny, talented, frustrating Tula Carson. The one woman he can't resist. The only woman he can't have.On the surface, Tula and Fleet seem worlds apart. She grew up loved. He just wants to forget his childhood. She's led a sheltered life. He's experienced everything life had to offer. Yet, from their first meeting, they clicked.Tula has a chance to fulfill her dreams. But the first step is always the hardest. Will she jump, or play it safe?Fleet doesn't believe he deserves a woman as good and sweet as Tula. For her sake, he has to let her go.A love of music brought them together. Will their pasts tear them apart? Do they need a Christmas miracle? Or will they realize love is the greatest gift of all.
About the Author
Writing isn't easy. But I love every second. A blank screen isn't the enemy. It is the opportunity to create new friends and take them on amazing adventures and life-changing journeys. I feel blessed to spend my days weaving tales that are unique-because I made them. Billionaires. Songwriters. Artists. Actors. Directors. Stuntmen. Football players. They fill the pages and become dear friends I hope you will want to revisit again and again. Thank you for jumping into my books and coming along for the journey.