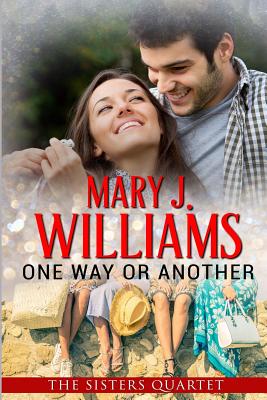 One Way or Another (Paperback)
Brook Publications, 9780999131435, 450pp.
Publication Date: January 23, 2018
* Individual store prices may vary.
Description
From the outside, the world of the ultra-rich might seem exciting and glamorous. But Andi, Calder, Bryce and Destry Benedict know the truth. Deception and deceit have them followed since birth. Their parents are emotional train wrecks. Men care about nothing but their money.The Benedict sisters learned early on-the only people they can count on are each other. One by one, four sexy, determined men will do their best to prove them wrong.Calder Benedict worked hard to earn her place in the New York City charity community. At first, she was labeled nothing more than a rich girl with too much time on her hands. From the ground up, she built Erica's Angels into a successful multi-million dollar organization. Her only goal-to help as many people as humanly possible.Unlike Calder, Adam Stone wasn't born rich. Everything he had, he earned. While over the years, he'd acquired a certain amount of polish, his blood would always be working class red-not high society blue like Calder's.What starts out as fun and games-an undeniable attraction neither wants to ignore-quickly turns into something more. Calder wants to believe Adam cares about her-not her money-but she's been burned before. Can she trust her heart? Can she trust Adam?When a dangerous force comes after everything Calder holds dear, she'll have to decide if Adam is part of the threat, or someone she never thought she'd find-the love of her life.Grab this emotionally charged novel today.