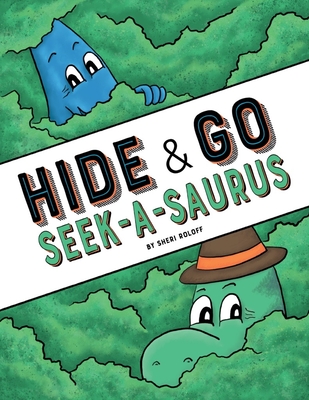 Hide & Go Seek-A-Saurus (Hardcover)
Kwil Publishing, 9780999143711, 40pp.
Publication Date: March 6, 2018
* Individual store prices may vary.
Description
Winner of the 2019 IBPA Benjamin Franklin Awards --The Bill Fisher Award for Best First Book Children's/Young Adult
Dinosaur friends Steve Rex and Daryl Dactyl have popped their homemade pizza in the oven and are ready to play hide-and-go-seek. There's only one (dinosaur-sized ) problem. They both want to hide Luckily, a kid (the reader) shows up and agrees to lead the countdown. Game on Now, who will the reader find first, and can Steve and Daryl's friendship survive the competition?
Hide & Go Seek-A-Saurus is a comic style picture book that includes six interactive spreads that invite readers to count down with the narrator and play hide-and-go-seek with Steve and Daryl. Loveable characters, humorous dialogue, and a subplot that explores the themes of friendship and being a good sport will bring readers back to read (and play hide-and-go-seek) with their new dinosaur friends over and over again.
About the Author
Sheri Roloff is an author/illustrator based in Milwaukee, Wisconsin. Her debut picture book Hide & Go Seek-A-Saurus is irresistibly interactive and combines the trifecta of kid favorites: dinosaurs, pizza, and hide-and-seek. Primarily working digitally, Roloff uses vibrant color palettes to bring dynamic settings and characters to life. Her forthcoming picture book Get Down, Gibson will be released in fall 2019.