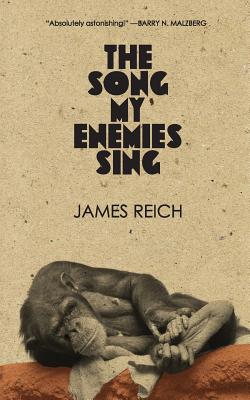 The Song My Enemies Sing (Paperback)
Anti-Oedipus Press, 9780999153512, 236pp.
Publication Date: December 1, 2018
* Individual store prices may vary.
Description
Set against a haunting Martian landscape, The Song My Enemies Sing is a surreal, disquieting science fiction vision of murder, revolution, manipulation and mystery. Ray Spector's search for meaning leads him to a teenage Black Panther named Eli Jones, the missionary Philip Olmos, sometime television star Richard Parish, and Ingrid Auer, who dreams of becoming a terrorist. Under the shimmering Grid drawn by the swarm satellites encircling the planet, with fading memories of an apocalyptic California, the Australian outback, and the jungles of Mexico, their obsessions form strange patterns, dangerous relationships, and alliances across time and species. Science fiction legend Barry N. Malzberg, the first recipient of the John W. Campbell Award, describes James Reich's fifth novel "as a history of science fiction form, origin and development, and merciless in its refusal to pander to the easier implications of its material." In the lineage of Ray Bradbury's The Martian Chronicles, William Burroughs' Nova trilogy, J.G. Ballard and Philip K. Dick, these distant episodes will possess you.