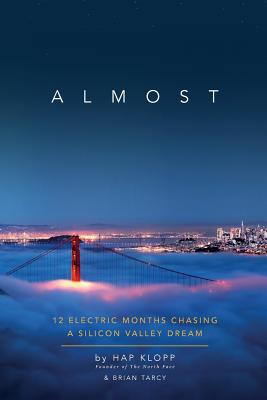 Almost (Paperback)
12 Electric Months Chasing A Silicon Valley Dream
Frontispiece, 9780999173725, 332pp.
Publication Date: June 26, 2018
Other Editions of This Title:
Hardcover (8/31/2015)
* Individual store prices may vary.
Description
In Silicon Valley, people routinely dream of changing the world. Some do so. Many more almost do. Almost. It is such a Silicon Valley word. This is the story and lessons learned from 12 electric months in the life of a dreamy San Francisco startup that once thought it would be bought by a technology giant and also seemed on the verge of becoming a nationally-known brand. Neither happened, and the lessons are poignant. Almost...the word hurts the soul. So much effort falling into oblivion. And it keeps happening again and again, this amazing effort that seems part of the DNA of Silicon Valley. Why? What is it there that makes it seem essential to swing for the fences? What is Silicon Valley really like? Here is a fascinating 12-month snapshot inside of one company that almost changed the world.