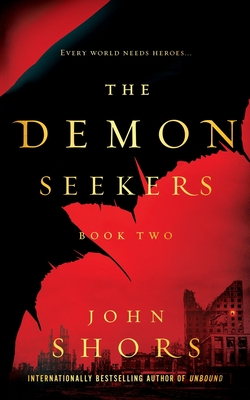 The Demon Seekers
Book Two
Paperback

* Individual store prices may vary.
Other Editions of This Title:
Paperback (1/6/2020)
Paperback (10/29/2019)
Description
Book Two of The Demon Seekers(TM)️ series...
Earth, 2171.
The War for Earth has raged for a century. Swept up in its currents, seventeen-year-old Tasia has fulfilled her quest to save her brother. But Tasia's fate remains her foe.
Imprisoned by the demons she's vowed to seek out and destroy, Tasia finds herself at the edge of the world--alone and afraid. Tormented by her captors, she struggles to survive. In a desperate effort to escape, she forges a daring alliance with a fellow prisoner.
Back in the ruins of what was once America, Jerico and Aki embark on a dangerous rescue mission. To reach Tasia, they must cross a vast wilderness, filled with both perils and possibilities. Pursued by demons as well as gangs of human outlaws, the companions press on.
While captive, Tasia uncovers the demons' plot to destroy Earth and summon their ship from deep space. Soon humanity will be no more. Burdened with this knowledge, Tasia faces old and new adversaries with rising strength. Her powers give her hope.
And yet Tasia's gifts endanger her far more than she realizes. Nothing is as it seems and the world is about to burn around her.
John Shors, Inc., 9780999174449, 362pp.
Publication Date: December 6, 2019