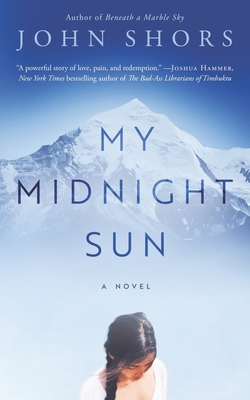 My Midnight Sun
Paperback

* Individual store prices may vary.
Description
Life is good for thirty-year-old Owen Sterling. But when tragedy strikes during his honeymoon in Thailand, the future he'd hoped for is shattered.After time with his family and friends in America does little to ease his pain, Owen returns to Asia to try to make peace with his past. A chance encounter unites him with Suchin, a young Thai woman battling her own demons. Inspired by their unexpected connection, the unlikely pair of traveling companions journeys to Nepal, soon embarking on an extraordinary trek through the Himalayas. Facing their own doubts, as well as everything from bandits to mudslides to illness, Owen and Suchin climb higher, their bond strengthening with each step.But the shadows of their pasts continue to loom large. And while both seek rebirth within a beautiful yet unforgiving land, neither knows if they will reach a legendary summit. The climb could break them-or save them.
John Shors Inc., 9780999174487, 298pp.
Publication Date: August 5, 2020