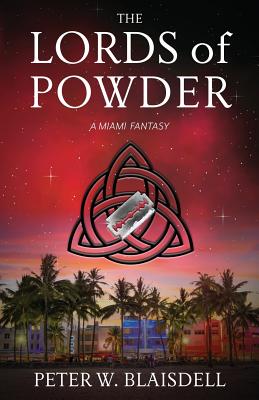 The Lords of Powder (Paperback)
A Miami Fantasy
Blaisdell Literary Enterprises, 9780999220535, 330pp.
Publication Date: March 15, 2019
* Individual store prices may vary.
Description
At the height of Miami's cocaine wars, a magician pursues a fortune smuggling and woos a gifted musician while eluding drug cartels and the police.
In this cross-genre blend of modern fantasy, historical fiction and action adventure, Bradan is 1500 years old, but only looks 30 years of age. He's led an eventful life at various times fleeing Vikings and joining court-life in medieval Andalusia while trying to avoid being strangled in the palace dungeon. In 1978 Miami, he drives a haunted Volvo station wagon, keeps a high-strung wolf, and collects art for his Palm Beach condo. However, he needs money for his lifestyle. Lots of money.
Bradan uses his magical talents to organize a lucrative smuggling ring, but success brings him to the attention of violent players in the drug trade as well as narcotics detectives, the Coast Guard, and the DEA. He's also forced to balance the profitability of his vocation with its consequences for his relationships, humanity, and survival.
This is the second work in this series, which includes the previously published THE LORDS OF OBLIVION. Each book can be read as a stand-alone story.