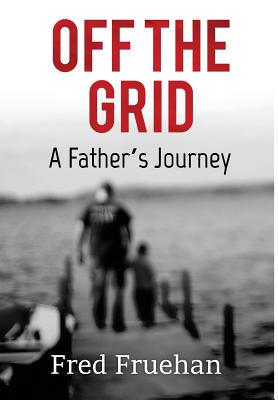 Off the Grid (Hardcover)
A Father's Journey
Fred Fruehan, 9780999272442, 222pp.
Publication Date: November 13, 2018
Other Editions of This Title:
Paperback (1/22/2019)
* Individual store prices may vary.
Description
When Fred Fruehan's son Freddy is kidnapped at age fourteen, Fred puts his life on hold and vows to find him. Freddy escapes his captors but not the horror of those thirty-five days. Off The Grid is the story of Fred's attempts to save his son and to be the father he knows he must be if he is to keep his family together.
Overcoming adversity is easy for Fred. And going from rags to riches takes only time and hard work. With no role model and only negative memories of his own father, Fred must confront his own past and his own demons as he embarks on the toughest journey of his life--the journey to forgiveness, compassion, and the sometimes tough, often joyous road to fatherhood.
Off The Grid will appeal to:
● Fathers
● Anyone seeking a meaningful Father's Day gift
● Those in search of an inspirational story
● Anyone who wants a true story with the emotional power and twists and turns of a novel