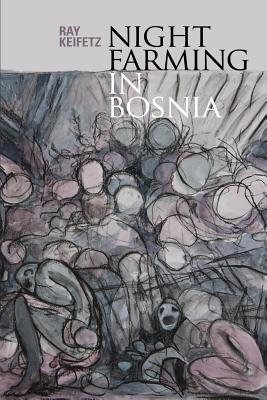 Night Farming in Bosnia (Paperback)
Bitter Oleander Press, 9780999327906, 64pp.
Publication Date: April 1, 2018
* Individual store prices may vary.
Description
Poetry. Winner of The Bitter Oleander Press Library of Poetry Award for 2017. "Ray Keifetz obviously has a great passion for language, image and depth perception. His ability to maintain intense feelings throughout his poems and yet bring some restraint to his language in order not to give in to the all encompassing terror he could have written is amazing. He uses nature to make his suffering bearable, yet it is just this insight into nature which makes his language so poignant. In fact, every poem starts with a light observation of some daily occurrence yet this immediately falls under his spell. His mature use of language is evident in every line. Everything around him bends to his vision. Incredible talent. I am impressed with his strength of words that invoke his suffering, yet not make it his goal. The poems stand above his suffering."--Silvia Scheibli.