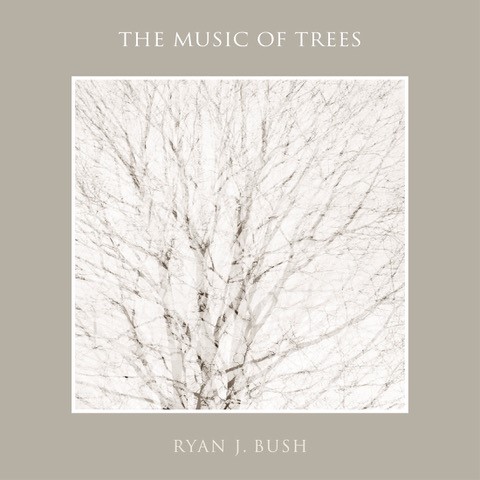 The Music of Trees (Hardcover)
Beyond Editions, 9780999393000, 108pp.
Publication Date: December 5, 2018
* Individual store prices may vary.
Description
When we slow down and listen to the music of trees, who knows what mysteries we'll uncover? For more than twenty-one years, trees have been a favorite subject of the critically-acclaimed photography by internationally-exhibited artist Ryan J. Bush, Ph.D., so it is only fitting that his first monograph is devoted to trees.

In this beautifully-printed book, Bush takes us on a journey through three of his series of tree photographs, and three different ways of seeing — from the relatively representational Tree Portraits, which are closest to our ordinary way of seeing, to abstract multiple-exposures in Memoria, which evoke the imaginal world of dreams and the psyche, to the all-over colorscapes of Multiple Visions, inspired by visions of the Oneness that unites us all. Throughout, this book points to a way of being, inspired by the quiet, resolute power of trees, that can help us meet whatever challenges that life may bring.

About the Author
Ryan J. Bush, Ph.D. is a fine-art photographer, Reiki master/teacher, and author based in the Santa Cruz Mountains. He has been photographing seriously since 1996, using techniques such as abstraction, multiple exposure, 3-D photography, and video art to explore themes of consciousness, the visionary experience, our connection with nature, and the sacred hidden in the mundane.

Bush earned a B.A. in Linguistics and Russian from Swarthmore College in 1995, and a Ph.D. in Linguistics from UCSC in 2000. He has taught photography and Reiki in the US and abroad, his work has been exhibited nationally and internationally, and is in many public and private collections, including the Museum of Fine Arts Houston, the Stanford Medical Center, and the C. G. Jung Institute of San Francisco.


Praise For The Music of Trees…
"These photographs resound with beats of movement and stillness, always conveying the sense of something captured but not arrested. A book of great vision and continuity, The Music of Trees orchestrates a journey from the admiration of beauty to a place that vibrates with its own internal frequency."

-- Letitia Montgomery-Rodgers in Foreword Reviews, Nov./Dec. 2018

"There is a kaleidoscopic wonderment to these compositions, an invitation to use the images as a springboard into the recesses of one's own mind. … These are pictures that invite us to notice what is around us, to be alive to the vividness of this world, and to recognize that our part in the grand symphony sounds best when we play well with others. A tree is grounded yet soaring, it is enduring yet flexible. It is irrevocably at one with its environment in a way that most of us have forgotten. Perhaps we can learn from the music of trees."

-- Katherine Ware, Curator of Photography, New Mexico Museum of Art


or
Not Currently Available for Direct Purchase