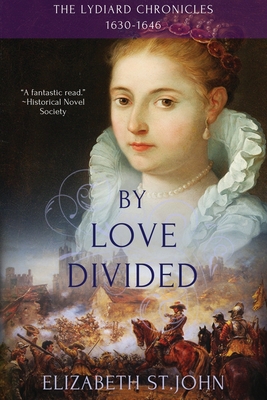 By Love Divided
The Lydiard Chronicles 1630-1646
Paperback

* Individual store prices may vary.
Description
London, 1630. Widowed and penniless, Lucy St.John is fighting for her family's survival and makes a terrible choice to secure a future for her children. Worse still, her daughter Luce rejects the royal court and wealthy marriage arranged by her aristocratic family and falls in love with a charismatic Parliamentarian. As England tumbles toward bloody civil war, Luce's beloved brother Allen embraces the Royalist cause and chooses to fight for the king as a cavalier. Lucy is helpless to prevent her family being torn apart, and as war flares across England, Allen and Luce are swept up in bloody battles and brutal sieges as they fight for their opposing causes.Along with thousands of others uprooted by the turmoil, Lucy, Allen, and Luce face a devastating challenge. Will war unite or divide them? And will they find love and a home to return to-if they survive the horror of civil war. In the dawn of England's great rebellion, love is the final battleground.A true story based on surviving memoirs, court papers, and letters of Elizabeth St.John's family, By Love Divided continues the story of Lucy St.John, the Lady of the Tower and her influential relationships with historical characters such as Oliver Cromwell and King Charles I. This powerfully emotional novel tells of England's great divide and the heart-wrenching choices one family faces.
Elizabeth St. John, 9780999394410, 380pp.
Publication Date: October 11, 2017