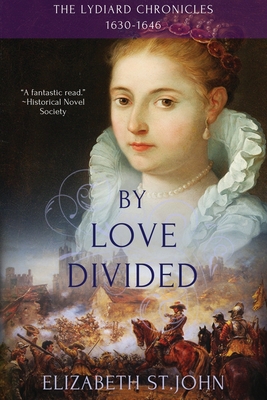 By Love Divided (Paperback)
The Lydiard Chronicles 1630-1646
Elizabeth St. John, 9780999394410, 380pp.
Publication Date: October 11, 2017
* Individual store prices may vary.
Description
Fiercely independent, Luce Apsley rejects the dazzling English court and an arranged marriage by her aristocratic family, and falls in love with a Roundhead soldier. Desperate to rebuild their lives, her mother embraces the Puritan cause and yet Luce's beloved brother, Sir Allen Apsley, chooses to fight for king and joins the gallant Royalists. As England marches into civil war, Luce embraces Parliament's radical views and challenges the very core of the family's beliefs. When their influential Villiers cousins raise the stakes, King Charles demands a loyalty of Allen that could jeopardize them all. Allen and Luce face a devastating challenge. Will war unite or divide them? In the dawn of England's rebellion, love is the final battleground. Based on surviving diaries, court papers and letters of Elizabeth St.John's family, By Love Divided continues the story of Lucy St.John, The Lady of the Tower. This powerfully emotional novel tells of England's great divide, and the heart-wrenching choices one family faces.