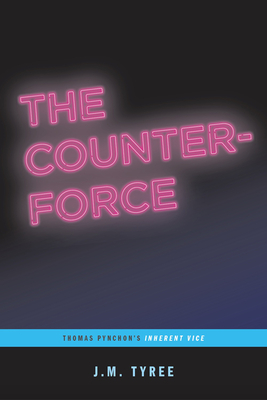 The Counterforce
Thomas Pynchon's Inherent Vice (...Afterwords)
Paperback

* Individual store prices may vary.
Description
Literary Nonfiction. Thomas Pynchon's cult detective novel, Inherent Vice, depicts drug-addled private investigator Doc Sportello, a leftover of 1960s idealism, on an errant quest to decipher the disappearance of a real estate tycoon. As in his other books, Pynchon imagines a counterforce of marginalized dreamers and weirdos seeking a more humane world.
Tracing Inherent Vice's hilariously tangled plotlines and its hallucinatory prose, J. M. Tyree explores the clues that link a paranoiac thriller set in Nixon-era Los Angeles to toxic national myths that define America today. Tyree arranges each chapter after something Pynchon stands against--werewolves, sobriety, linear time, Hollywood--and defends the liberties taken in Paul Thomas Anderson's film of Inherent Vice. If, as Pynchon suggests, another past is possible, then perhaps a different future is possible. A lucid guide to Pynchon's idiosyncratic historical fiction, THE COUNTERFORCE argues that facts alone cannot save us. We need better stories.
Fiction Advocate, 9780999431689, 190pp.
Publication Date: March 16, 2021