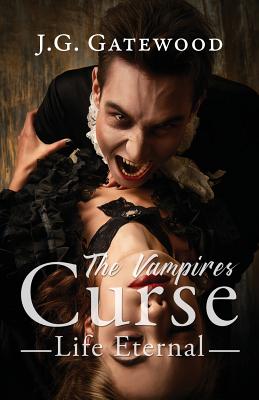 The Vampire's Curse
Life Eternal
Paperback

* Individual store prices may vary.
Other Editions of This Title:
Paperback (12/16/2020)
Description
There's no other way to say it; cancer is a awful. When I was fifteen, Doctor's diagnosed me with a rare brain tumor and gave me five years to live. With my death imminent, I made a deal with the Devil. Well, not the real Devil, but one of his minions for sure. Out of options, I accepted an offer for eternal life. I agreed to become a vampire. And all I had to offer in exchange was one year of service to a Duke named Aldric. What is one year in the grand scheme of things? Especially, when I'd live forever.
Now, two years later, I have a different view of vampires. I live in the shadows and have no contact with any of my friends or family. I hate what I've become and If I could go back and do it all over again, I would. To make matters worse, Aldric is summoning me for my one year of service. When I refuse, they hunt me like an animal. I'm run over by a car and witness my mother's death at the hands of Aldric's minions. No one stands up to-let alone refuses-Aldric, but enough is enough. I can't live like this. I'm always watching over my shoulder, and fear each new person I meet is on a mission to kill me. This is not a second lease on life; its torture and the only way it will end is if I kill Aldric. It's time for him to die.
Jason G Gatewood, 9780999445983, 232pp.
Publication Date: January 21, 2019
or
Not Currently Available for Direct Purchase