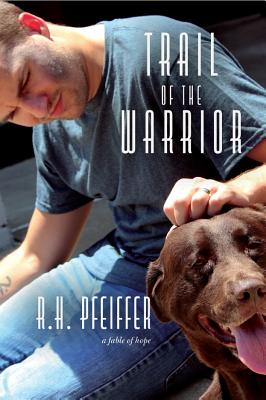 Trail of the Warrior (Paperback)
a fable of hope
Families and Children Together, Inc.(501c3), 9780999488607, 180pp.
Publication Date: April 27, 2018
* Individual store prices may vary.
Description
A novel inspired by the true life stories of four people recovering from addiction, intermingled with their search for a higher power, helped along the way by a lovable dog named Rosie.
Addiction does not discriminate, evidenced in these characters who battle addiction in this touching story of veterans, child abuse victims, and domestic abuse sufferers.
The story in Trail of the Warrior was written over the past three years and is based on a fictional blend of the author's life, friends, and colleagues. The core concept of Trail of the Warrior is a stream of consciousness from R.H.'s life in recovery and service from the last forty-two years. Written with the inspiration of a dog, the seeking of a restless soul for a higher power, and the love and support of colleagues. As a storyteller R.H. believes the highest level of truths are the lessons our lives express by the heart to each other as human spirits. We are the most powerful when we have a teaching that captures our voice as it heals. This book is that voice that illuminates the trail of a warrior.

The world is only the visible aspect of God. What being a warrior does is cause a challenge by following the trail in search of a higher purpose for a life. Let the Warrior in all of us battle against the forces of our lives.

Explore the tragic cost of addiction, inspired by the true stories of Trail of the Warrior. Gain insight into addiction treatment and explore the guide to heal presented in this evocative fable of hope. Trail of the Warrior tells the tales of their battles and of their hope and recovery.
Proceeds from the sale of this book go toward building a new addition treatment center. Thank you for your support.
@rh_pfeiffer (facebook, twitter, instagram)
www.trailofthewarrior.com