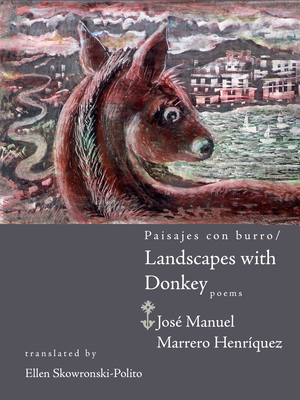 Landscapes with Donkey (Paperback)
Green Writers Press, 9780999499542, 100pp.
Publication Date: August 21, 2018
* Individual store prices may vary.
Description
In Landscapes with Donkey, Spanish poet José Manuel Marrero Henríquez follows a gentle, gray donkey on his travels through the dusty hillsides of the Canary Islands, an archipelago located off the western coast of Africa. Wise and thoughtful, the ruminant quadruped, a "doctor of the earth," studies the limits of ground and sky with the unique perspicuity of a donkey's gaze. Eventually taking us on a journey far beyond the pasture's horizon, the donkey, humblest of poets, unravels the mysteries of this transcendentally beautiful and profoundly life-giving planet we call home. Winner of the 2016 ASLE Translation Grant to support the cross-cultural sharing of ecoliterature, translator Ellen Skowronski brings Marrero Henríquez's poetry and vision to an English-speaking audience.   
About the Author
José Manuel Marrero Henríquez, a key figure in Hispanic and European ecocriticism, is a poet, writer, essayist, and tenured professor of Comparative Literature and Literary Theory at the Universidad de Las Palmas de Gran Canaria, Spain. Reflected in his creative writing and advocacy of environmental issues, his most recent endeavor is the development of a Poetics of Breathing as a general ecocritical theory.