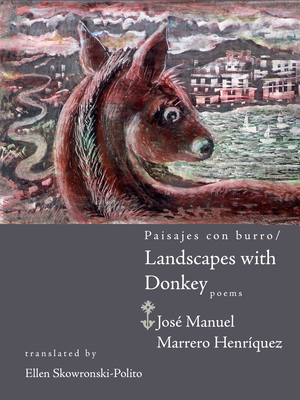 Landscapes with Donkey (Paperback)
Green Writers Press, 9780999499542, 100pp.
Publication Date: August 21, 2018
* Individual store prices may vary.
Description
In Landscapes with Donkey, Spanish poet Jos Manuel Marrero Henr quez follows a gentle, gray donkey on his travels through the dusty hillsides of the Canary Islands, an archipelago located off the western coast of Africa. Wise and thoughtful, the ruminant quadruped, a "doctor of the earth," studies the limits of ground and sky with the unique perspicuity of a donkey's gaze. Eventually taking us on a journey far beyond the pasture's horizon, the donkey, humblest of poets, unravels the mysteries of this transcendentally beautiful and profoundly life-giving planet we call home. Winner of the 2016 ASLE Translation Grant to support the cross-cultural sharing of ecoliterature, translator Ellen Skowronski brings Marrero Henr quez's poetry and vision to an English-speaking audience.