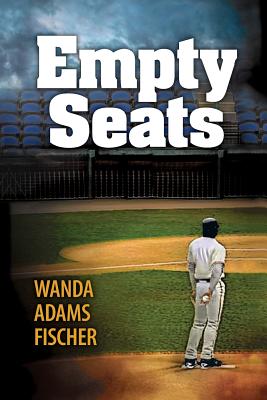 Empty Seats
Paperback

* Individual store prices may vary.
Description
What Little Leaguer doesn't dream about one day taking to the mound at a Major League ballpark and striking out his idol? Empty Seats follows the journey of three baseball pitchers who begin their journey in Jamestown, New York, in 1972, hoping to fulfill that fantasy. Since they were stars in their hometowns, they thought it would be an easy ride to the big time. Little did they know they'd be vying for a spot with every other talented kid who apprised to play professional ball.
Jimmy Bailey of Weymouth, Massachusetts, is the apple of his father's eye. His dad had the chance to play major league ball, but walked away from that opportunity. Instead, he worked with his son and taught him everything he knew, and watched in pride as a scout from the Montreal Expos signed the younger man to a contract.
The son of a single mother, Bobby Mangino had a tougher time on his journey to professional baseball. Living in a seventh-floor walk-up apartment in Yonkers, New York, Bobby viewed baseball as his ticket out. His absent father rarely showed up unless he wanted something--mostly money. Bobby had a New York attitude and a New York City state of mind.
Cameron "Bud" Prescott traveled north from his home in Athens, Georgia. From the time he was young, he lived and breathed baseball. Not only was he a talented player, he was also calm and confident. His grandmother was his confidant and inspiration. He looked to her whenever he had questions about life decisions and challenges.
Wanda Adams Fischer, 9780999504901, 260pp.
Publication Date: October 23, 2017