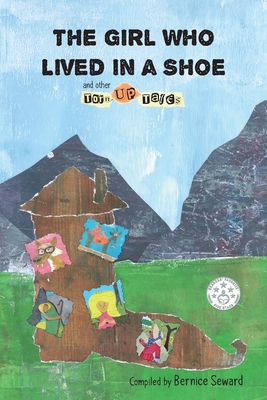 The Girl Who Lived in a Shoe and other Torn-Up Tales
Paperback

* Individual store prices may vary.
Description
What do time travel, goat yoga, herbal healing, ziplining, and a wolf in high heels have in common? You can find them all within the pages of The Girl Who Lived in a Shoe and other Torn-Up Tales
Girl power abounds in the torn-up tales that reside within the pages of this book. A girl who lives in a shoe sets out to rescue her father, who was captured by a giant. Rita Van Winkle wakes up to flying cars and a space-age society. Tara, a shepherdess, faces off with The Big Bad Wolf. Three granny goats impart their wisdom, and a man learns that you can't judge another person by the way they look. The collage illustrations throughout add a touch of whimsy and magic to each torn-up tale.
This 88-page collection of illustrated, fractured fairy tales for children of all ages is written at a second- and third-grade reading level.
Seward Media, 9780999537855, 88pp.
Publication Date: November 6, 2020