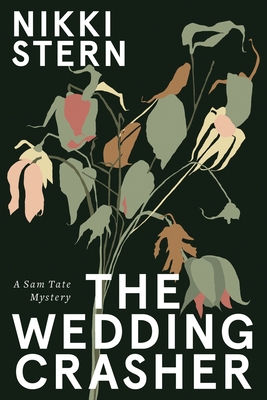 The Wedding Crasher
A Sam Tate Mystery
Paperback

* Individual store prices may vary.
Description
On a beautiful April day, the seasons suspended between spring and summer, a woman in a bridal gown lies under a stand of oak trees, throat slit, ring finger missing. She's the latest victim of the Wedding Crasher, a meticulous murderer who's killed five women across three states without leaving a clue. The last two bodies were found in Pickett County, Tennessee.
Sam Tate is Pickett County's new sheriff. A former Nashville homicide detective, she struggles with her inner demons and the nightmares born of a horrific childhood trauma. Respected but closely guarded, Sam has colleagues but no real friends. Even after she assembles a multi-agency team to hunt down the Wedding Crasher, her impulse is to go it alone. To further confound matters, she's attracted to her case partner, FBI Special Agent Terry Sloan, even though she isn't sure she trusts him.
Another body is discovered, in circumstances that closely resemble but don't exactly match the earlier homicides. Is a second predator at work in Pickett County? Is the serial killer working with an acolyte? Why is Sam suddenly a target? And how can she stop the Wedding Crasher before another bride-to-be dies?
Ruthenia Press, 9780999548738, 348pp.
Publication Date: April 19, 2019