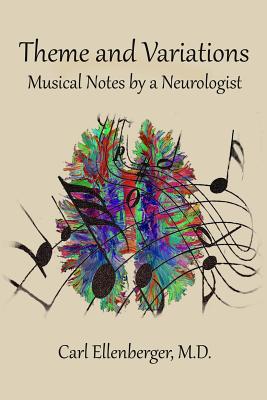 Theme and Variations
Musical Notes by a Neurologist
Paperback

* Individual store prices may vary.
Description
A fascinating glimpse into the mysterious workings of music on the human brain. Part neuroscience, part memoir, Theme and Variations makes the latest evidence about how we process music in our conscious and unconscious minds accessible to every reader. Through his own experiences, the author, a musician and neurologist, shows us how he came to understand the importance of music in his life--in all of our lives--revealing a number of suprises that will fascinate physicians, musicians and the music-loving public alike, raising and answering such questions as:
* Can music heal? delay dementia? comfort the terminally ill?
* Do couples who play music together have more sex?
* Can music make kids smarter or better students?
* Why have homo sapiens made music since the origin of our species?
Music, Dr. Ellenberger tells us, is an affirmative medium that stimulates us to imagine and embrace our fullest human potential.
Sunacumen Press, 9780999561232, 306pp.
Publication Date: November 15, 2018