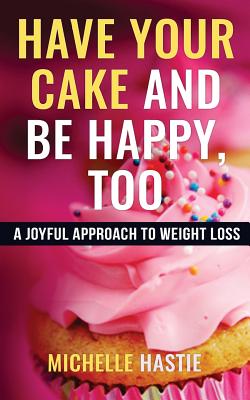 Have Your Cake and Be Happy, Too (Paperback)
A Joyful Approach to Weight Loss
Absolute Love Publishing, 9780999577301, 154pp.
Publication Date: November 26, 2017
* Individual store prices may vary.
About the Author
Michelle Hastie is a weight loss coach and author with expertise in personal training, food psychology, neuro-linguistic programming, and yoga. Through her company, Total Body Health Solutions, she is blessed with the gift of helping individuals eat when they are hungry, stop when they are full, and move their bodies without force. She has a master's degree in human behavior and is pursuing a doctorate in health psychology to further promote the art and science of weight loss through mind-body awareness. Hastie helps people learn to love their bodies and transform their lives through her Absolute Love Publishing books, The Weight Loss Shift: Be More, Weigh Less, The Chakra Secret: What Your Body Is Telling You, and Have Your Cake and Be Happy, Too: A Joyful Approach to Weight Loss. She also is a contributor to the Amazon category bestseller, Women Will Save the World.