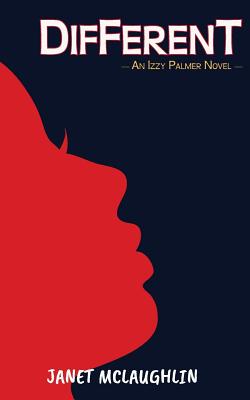 Different (Paperback)
Absolute Love Publishing, 9780999577325, 180pp.
Publication Date: September 10, 2018
* Individual store prices may vary.
Description
Twelve-year-old Izzy wants to be like everyone else, but she has a secret. She isn't weird or angry, like some of the kids at school think. Izzy has Tourette syndrome. Hiding outbursts and tics from her classmates is hard enough, but when a new girl arrives, Izzy's fear of losing her best friend makes Izzy's symptoms worse. And when she sees her crush act suspiciously, runaway thoughts take root inside of her. As the pressure builds and her world threatens to spin out of control, Izzy must face her fear and reveal her secret, whatever the costs. Authentic and perceptive, Different shines a light on the delicate line of a child's hopes and fears and inspires us all to believe that perhaps we are not so different after all.
About the Author
Janet McLaughlin has been involved in the communication field most of her adult life as a writer, editor, and teacher. Her love of mysteries and the mystical are evident in her novels. She is a member of the Society of Children's Book Writers and Illustrators and the Florida Writers Association. She lives in Florida with her husband, Tom, and along with her writing, enjoys playing tennis, walking, traveling, and meeting people.