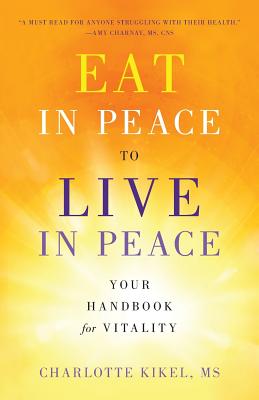 Eat in Peace to Live in Peace (Paperback)
Your Handbook for Vitality
3 Dragons & an Ox, 9780999604519, 314pp.
Publication Date: January 9, 2018
* Individual store prices may vary.
Description
If you're interested in this book, it's likely you've been trying to heal yourself for a long time. Maybe you have a chronic inflammatory disease, like diabetes or one of the eighty autoimmune diseases that now exist. Maybe you have asthma, chronic headaches, digestive and sleep disturbances, aching muscles, or anxiety and depression, as I did. Or maybe you are between 30 and 40 years of age, and your body just isn't like it used to be. Strange things are happening and you can't figure out why. Whatever your situation, I want you to consider that most of us are led to look for healing in the wrong places. We have been told to trust the person in the white coat and the numbers on our blood work at the expense of listening to our bodies. We're giving too much of our power away. We need to ask: What is my body adapting to? How can I learn to listen to my body so I can give it what it needs? With this book, you will be able to answer these questions more clearly and begin to move into right action. When you discover what makes your body sing and start honoring and singing your unique song, you won't be able to contain yourself. Your vitality will be overflowing. Get ready to start eating in peace, living in peace, and discovering your true vitality.