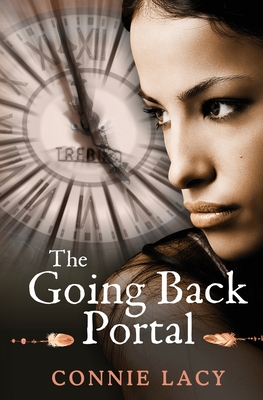 The Going Back Portal
Paperback

* Individual store prices may vary.
Description
Rural Georgia, 1840. Determined to keep her ancestral lands after her family is forced to march west during the Trail of Tears, a young Cherokee Indian woman finds herself trapped by a brutal white man on her own farmstead. But when Kathryn Spears arrives from the twenty-first century, Amadahy hopes she's a good spirit sent to help her.
The Going Back Portal is the story of two young women caught in a dangerous confrontation between good and evil where one wrong move could reverberate across generations. Each one falls in love with a man from her own time, but there's no certainty they'll survive the savage who's taken possession of the land and their freedom.
A fast-paced time travel novel filled with compelling characters, including some memorable grandmothers who set the events in motion.
Wild Falls Publishing, 9780999608470, 326pp.
Publication Date: February 15, 2019